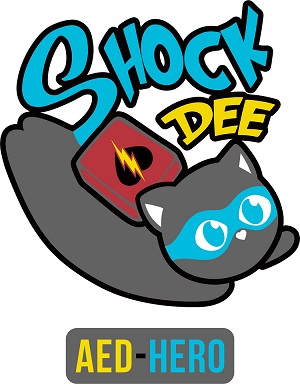 www.shockdee.com AED-HERO
and the related Apps for IOS and Android.
Will make Thailand saver – Thai people and visitors more securer and protected.
My idea,
wherever possible, to place AEDs (Defibrillators) in different locations in Bangkok
and the most important thing:
show the location on my map!
Anybody is able to see the nearest AED and help in case of an emergency.
I will approach many companies
and ask if they are willing to become partners and support my project.
For sure, I am very curious, how many companies are doing social engagement to show that they care for the people of Bangkok and will be an AED-HERO.
Just by simple place an advertisement on www.shockdee.com
Consequently, Companies show there care about people in Thailand and become an AED-HERO.
They show, the company has the heart on the right place.
The participating companies are not only shown on a large poster at the AED terminal (location of the AED), but also on the website, on Facebook and YouTube.
Everyone will see – These companies are "AED HERO´S"
www.shockdee.com AED-HERO
This will be the site to help and show what and where a AED is located.
A lot of helpful Information you will see and read about AED. As well everybody has the opportunity and is able to search – find – report AED´s
The App "shockdee" - AED-HERO
By open the app it will show you, right away, where the closest AED for your location is.
So you will be able, to help as fast as possible and necessary.
You can also report an AED through the APP if you see one.
This app will be a great support to following professional groups in the event of an assignment:
Doctors, Nurses, Firefighters, Ambulance, Police, Emergency Rescue Team or other who concerns
And of course for – YOU –
because you care and like help others!
So act now – and become a AED-HERO!